Romanian without tears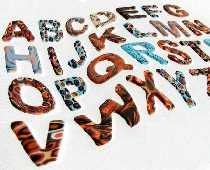 The Interrogative form of the verbs
Today we learn how to correctly form the interrogative of the verbs in Romanian.
Romanian verbs do not have proper linguistic interrogative form, so it is by intonation alone that the interrogative value is activated.
Aveti un apartament in Bucuresti.
You have an apartment in Bucharest.
Aveti un apartament in Bucuresti?
Do you have an apartment in Bucharest?
As usual, we begin with a series of useful words and phrases.
Cine?=who
Ce?=what
The interrogative usually sentence begin with an interrogative pronoun or adverb cine, who, ce, what, care, which, cum, how.
Intrunire=meeting
A veni=come
Miine=tomorrow
Petrecere=party
And now, here is a series of meaningful, communicative patterns.
Cine ti-a spus sa vii asa devreme la intrunire?
Who told you to come to the meeting so early ?
Ce s-a discutat la sedinta de ieri?
What were the points for discussion in yesterday's meeting ?
Care intrunire a fost cea mai fructuoasa, din cele pe care le-am organizat pina acum?
Which meeting was the most fruitful, of those we have organized so far?
Cum te-ai gindit sa slabesti?
How did you think you could lose weight ?
Thank you all for the interest you take in Romanian culture, and for being so keen on learning Romanian with us. Good Bye! La revedere!
www.rri.ro
Publicat: 2019-02-17 14:30:00
Vizualizari: 2441
Tipareste