July 5, 2019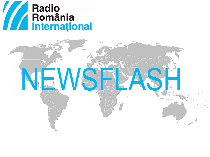 Click here for a roundup of domestic and international news
BONDS The Romanian Finance Ministry has today issued government bonds for population part of a Treasury Programme with interest rates ranging between 3.5% and 5% a year depending on their maturity date. According to the ministry, the interest is 3.50% for bonds due in one year, while those due in two years will have an interest rate of 4%. A maturity period of 5 years means an interest rate of 5% and subscriptions can be made until July 31st 2019. Revenue earned by individuals in the subscription and holding of government securities is not taxed. The ministry has issued Treasury bonds for the population with interest rates between 3.5% and 5% per year on a monthly basis since February this year.
NATO The ex-soviet Romanian-speaking Republic of Moldova wants to cooperate with NATO in order to improve its own defence system, the country's new Prime Minister pro-European Maia Sandu told the Alliance's Secretary General Jens Stoltenberg in Brussels. According to polls, the Republic of Moldova's entry into NATO is supported only by 20% of its population whereas 60% are against it. Sworn in last month, Maia Sandu on Tuesday paid her first visit to neighboring Romania at the invitation of Romanian president Klaus Iohannis upon which she went to Brussels for talks with NATO and EU officials.
TENNIS The world's number 7 tennis player, Simona Halep of Romania, will today be playing Victoria Azarenka of Belarus in the third round of the Grand Slam tournament in Wimbledon. A former world leader, Halep is the only Romanian left on the women's main draw at Wimbledon. Monica Niculescu and Irina Begu have qualified for the next stage of the women's doubles after a 3-6, 6-4, 6-2 win against Daria Kasatkina of Russia and Anett Kontaveit of Estonia. In the second round the Romanians will be up against Xinyun Han of China and Oksana Kalashnikova of Georgia. A Romanian-Dutch pair made up of Horia Tecau and Jean-Julien Rojer have qualified for the competition's round of 32 where they are going to take on Fabrice Martin of France and Hugo Nys of Monaco.
FOOTBALL Romania's football champions CFR Cluj and Viitorul Constanta, winner of the Romanian Cup, will be meeting in Ploiesti, southern Romania, for Romania's Supercup on Saturday night. CFR have reaped their fifth championship title this year, which is also their second consecutive title while Viitorul have clinched their first Cup trophy. The two sides will this month be representing Romania in the preliminaries of European cups: in the Champions League, CFR will be taking on FC Astana of Kazakhstan while in Europa League Viitorul will be up against Belgian side Anvers, coached by the former Romanian international Ladislau Boloni. Also in the Europa League, FCSB, formerly known as Steaua Bucharest, will be playing Milsami Orhei from the neighboring Republic of Moldova, while CSU Craiova will meet FK Sabail of Azerbaijan.
NEVERSEA The city of Constanta, on the Romanian Black Sea Coast, is hosting the Neversea Festival, the largest music festival in Europe held on a beach. 150 famous artists will be performing for four days on the Modern beach before an audience of some 200,000 people. The list of guests includes Afrojack, G-Eazy, Jessy J, DJ Snake, Sean Paul, Lost Frequencies, Kadebostany, Salvatore Ganacci and Dub FX. Special security measures have been put in place to ensure the smooth running of the event. The festival's budget amounts to some 9 million Euros this year.
(translated by bill)
www.rri.ro
Publicat: 2019-07-05 13:53:00
Vizualizari: 492
Tipareste