Support and recommendations from the European Commission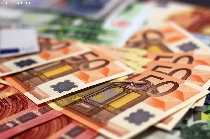 Romania's efforts to mitigate the economic effects of the COVID-19 pandemic
The EU Council has approved the rules for the implementation of a programme called SURE, through which Brussels supports the national governments' active measures to boost employment. For Romania, the amount ranges between 3 and 5 billion euro, out of a total of 100 billion euro. Bucharest will have to come up with guarantees of up to 400 million euros, PM Ludovic Orban explained. On Wednesday, he announced several active measures to support the companies and employees affected by the economic situation triggered by the coronavirus pandemic.
Ludovic Orban: "Furlough will be replaced by a measure to support employees returning to work, with the state covering up to 41.5% of gross salaries for each employee resuming work within a company. We will also cover up to 30% of the gross salary for the companies who hire people looking for jobs, for at least 3 months."
More generous instruments to support employment for certain categories will also be developed. These categories include young graduates or people near the retirement age, whose employment is problematic. In the economic sectors where restrictions will remain in place after June 1, the state will continue to cover employees' furlough.
According to PM Orban, this is the case with 600,000 Romanians currently on furlough, and nearly 700,000 who will be jobless in the near future. Around 350,000 people have been made redundant, and a comparable number of Romanians have returned to the country and are looking for jobs here.
The PM made these statements on the same day when the European Commission made public the country recommendations for Romania, based on its spring forecasts. According to the Commission, if Romania keeps its current policies, its budget deficit will be negative 9.2% of the GDP this year, negative 11.4% next year, and economic recession will hit.
Bucharest is urged to avoid introducing permanent measures that would jeopardise the sustainability of public finances. The Commission also advises Romania to extend social protection measures and access to essential services. In order to mitigate the impact of the crisis on employment, recommended measures include supporting jobseekers in strengthening their digital skills and providing equal access to education. Not least, the report recommends direct support in the economy, benefiting households as well as companies, especially small and medium enterprises and self-employed workers.
(translated by: Ana-Maria Popescu)
www.rri.ro
Publicat: 2020-05-21 13:50:00
Vizualizari: 463
Tipareste