26 July, 2020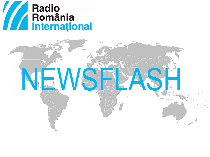 Romania nears 45,000 coronavirus cases./ Yellow code alert for unstable weather in the west of the country.
Coronavirus Romania. The number of coronavirus cases in Romania hits 44,798, with more than 1,000 new cases for the fifth day in a row. More than 25,600 people have recovered and over 6,600 are in hospital, including 351 in intensive care. 22 new deaths were reported on Sunday, taking the death toll to 2,187. In another move, Romanians will no longer be able to travel to Cyprus for tourism, and if they travel for different purposes, they will be ordered to isolate for 14 days. It is now also obligatory to produce a negative Covid-19 test for travellers arriving in Greece from Romania by plane, not just for those arriving by road. The test must have been conducted no more than 72 hours prior. Travellers who have not had time to do the test before the new measure was introduced will be tested at the airport in Greece on Tuesday and Wednesday. New entry conditions are also in place for travellers arriving in Austria from Romania. A negative Covid-19 test must now be produced that was conducted 72 hours prior instead of 4 days prior, and the isolation period has been reduced from 14 to 10 days. These measures will remain in place at least until the end of September. Italy has also changed the rules for travellers from Romania and Bulgaria, who are now ordered to isolate for 14 days on arriving in Italy.
Travel. Around 96,000 persons, both Romanian and foreign nationals, crossed the Romanian borders on Saturday, by 32,100 different means of transport, including 10,000 road freight vehicles, says the Romanian Border Police. Some 54,500 entered the country and 42,400 left the country. The Hungarian border with 11 crossing areas was the busiest. No waiting time was reported.
Coronavirus world. New records are being reached around the world in terms of the number of infections with the novel coronavirus. Statistical figures show that more than a third of all cases were reported since 1st of July, in less than a month. The United States is the worst hit in terms of the death toll, with more than 1,000 deaths for four consecutive days. Mexico is also seeing a spike in cases while the death toll passes 43,000. South Korea, a country held as an example for it kept the pandemic in check, has announced more than 100 new infections. Even in North Korea, the communist regime reported the first case, in a man who the regime says fled to South Korea three years and returned to North Korea crossing the border illegally. European nations are also faced with a massive rise in the number of new infections, being caught between containing the new outbreaks and restarting their economies. A spike in cases in Spain has led to new measures amid fears of a second wave. Catalonia closed its nightclubs for two weeks. Other cities in Spain are also seeing a rise in cases, prompting the UK to remove Spain from the list of safe countries. France, where cases are also soaring, has issued a travel alert and Norway has imposed quarantine on travellers from Spain. Germany has also reached a record number of infections in the last two m
Exhibition. Four works by the Romanian photographer Felicia Simion are on display as part of the Visage(s) d'Europe exhibition held by the Paris branch of the Network of European Union National Institutes for Culture, EUNIC. The exhibition, which is in its second year, brings together artists from 13 countries. Simion's photographs are from a collection entitled "Ethnography", which captures rural practices and customs in contemporary Romania amid the depopulation of villages and migration.
Weather. The weather service in Romania has issued a yellow code alert for unstable weather for the western part of the country in place until this evening. Torrential rain, thunderstorms, wind and hail storms are expected, with precipitation expected to pass 25 litres per square metre and even reaching 50 in some areas. Elsewhere around the country, the weather remains hot and in the east and south-east the humidity and heat ratio is forecast to go beyond the critical threshold of 80. Temperatures are expected to hit 34 degrees today, with 28 in Bucharest at noon.
www.rri.ro
Publicat: 2020-07-26 14:00:00
Vizualizari: 414
Tipareste