Romanian-born Netherlander writer Nausicaa Marbe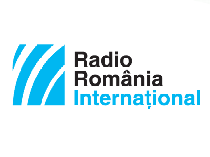 Nausicaa Marbe, guest writer at the Sofia Nadejde literary awards Gala
Romanian-born Netherlander writer Nausicaa Marbe participated in several reading and discussion sessions in Bucharest and Brasov, as part of the Sofia Nadeje Days, a project carried in Romania in November 2019. Nausicaa Marbe was born in Bucharest. She is the daughter of the famous composer Myriam Marbe. Nausicaa graduated from the German High-school in Bucharest . She has been living in the Netherlands since 1982, where she read Politology and Philosophy. Nausicaa Marbe's debut novel, Mandraga, was published in 1999. It is a story about migration, with lots of autobiographical hints. Mandraga scooped the Charlotte Kohler prizes for debut and was also translated into German. Nausicaa Marbe's novel Smeergeld, Bribe, was published in 2014. It was critically acclaimed and sold to a German publisher. In 2016 Smeergeld, Bribe was awarded the Belgian prize De Diamanten Kogel. Critics praised the talented writer for her ability to build a complex morality novel focusing on today's Netherlands. In a style peppered with sarcasm, Nausica Marbe wrote a novel where personal dilemmas blend into the political conundrum of an entire generation in Western Europe. It is a heart-throbbing story, a story of love and corruption in the elite circles of Haarlem, the city the author has been living in, with her family.
In Bucharest and Brasov, Nausicaa Marbe interacted with members of the audience, also reading fragments from the novel Smeergeld, Bribe.
Nausicaa Marbe:
"As you can see, there is a mushroom on the cover and I very much liked the mushroom to be printed on the front cover, since my novel is a book about moldy relationships, about problems in society, about things we usually cannot see, about places where it is dark and ugly, and about the fact that we avoid taking a look in that direction. I may also speak about the novel as about a sad morality comedy. The main character is a man. He is an architect of the city of Haarlem, who lost his job during the financial crisis. The man is also involved in local politics so in that capacity he discovered some acts of corruption. A corruption that exists even in the Netherlands. Having written a great part of the book I had a talk with the architect of the city of Haarlem. I was in his office because I wanted to see him at work, I wanted to enter the atmosphere as I didn't know very much about the topic. I spoke to the architect about my novel, but two or three months later, when the novel had already been published, we met again and he told me he got scared. And the reason why he got scared was my novel, the story I had invented, a story about fraud, bribery and a conflict of interests which did exist in the city's local politics at that time and which had not as yet been discovered. And my architect tried to contact the press and expose all the underhand implications of the story. The impression he had after out conversation was that I was a spy, purposefully sent by the politicians who committed part of the blatant wrongdoings. To cut a long story short, I was very interested in developing that topic, corruption in the Netherlands, that is. "
"It is not very often that a Netherlander writer offers such an interesting and carefully multi-layered book, a book that does have something to say about our society. And the writer does that in a lavish, delicious and subtly malicious style". This is what the Trouw publication wrote in 2014, when Nausicaa Marbe's novel, Smeergeld, Bribe, was brought out.
Nausicaa Marbe:
"What I was mainly interested in was how to write about people who experience that moment when they suffer many losses. And when, being tempted by all things material, they cannot stick to their landmarks any longer. As I was saying, when I wrote the book, Holland was hit by the crisis, very many people lost their jobs, their homes, their safety. And the newspapers I was reading back then published accusations of corruption on a daily basis. And there were conflicts of interest, there was nepotism, there was so much injustice. And all that hurt, since I realized that if we closed our eyes and refrained from doing anything at all about that, democracy itself was eroded away. It is from the apparently trifling matters that everything can be ruined; we do not care about this or that act of bribe-giving, we do not care if a mayor illegally bought himself many plots of land, and one day we won't even care about the much more serious things, to that end."
Nausicaa Marbe worked as a journalist for various TV stations. She was also a columnist for the most highly appreciated and most widely-read newspapers in the Netherlands. With Volkskrant she signed the leading article until the summer of 2013, when she began her collaboration with De Telegraaf. Nausicaa Marbe is one of the most highly appreciated columnists in the Netherlands.
www.rri.ro
Publicat: 2020-01-04 23:00:00
Vizualizari: 1159
Tipareste