June 12, 2020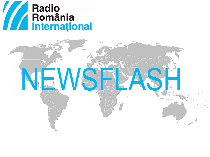 Click here for a roundup of today's main stories
COVID-19 Another 222 cases of COVID-19 were reported today in Romania, up to a total of 21,404, with the death toll standing at 1,380. All deaths were related to patients with previous serious conditions, the Strategic Communication Group said on Friday. Over 15,445 patients have recovered, and 171 are currently in intensive care units. At least 3,300 Romanian nationals living abroad have tested positive for the novel coronavirus, and 114 have died. The Government will decide next week to extend the state of alert which was originally scheduled to end on June 16, PM Ludovic Orban has announced. In the meantime, a number of containment measures will be lifted as of Monday, June 15. Shopping centres will be reopened, except for indoor playgrounds, cinema halls and restaurants. Outdoor pools, lottery and bookmakers' shops will also reopen.
ELECTIONS Romania's Senate Friday endorsed a bill extending the term in office of local elected officials. This is an emergency procedure, given that the current term in office ends on June 21st and local communities would be left without mayors. The bill was introduced on Thursday following an agreement between the Social Democrats, the Liberals and the Liberal Democrats, and extends the mandate of local officials to November 1. Under the law, the date of local elections must be set 60 days in advance, the minimum number of supporters for a candidate has been halved, and candidacy files may be submitted online. The bill is to be discussed by the Chamber of Deputies next week, for a final decision in this respect.
THEATRE This year's edition of the Sibiu International Theatre Festival, which begins today, is held exclusively online. This year's theme is "Empowered." For 10 days, 138 performances from 30 countries on 5 continents will be available free of charge on the Festival's home page, www.sibfest.ro, and on its Facebook page and YouTube channel. Adding to these are 12 special online conferences, an absolute first for the Sibiu Festival. According to the organisers, more than 250 hours of theatre, dance, music, contemporary circus, conferences, debates, play readings and children's shows will be streamed free of charge until June 21st.
INFLATION The annual inflation rate in Romania dropped to 2.3% in May, from 2.7% in April, with prices going up 25% for foodstuffs, 2.6% for services and 0.15% for non-foods, the National Statistics Institute reports. Consumer prices in May 2020 as against April 2020 rose by 0.05%. The finance minister Florin Cîţu recently estimated that this year's inflation rate will fall below 2% this year, given the current downward trend. The National Bank of Romania also lowered its inflation forecast for the end of this year, from 3% to 2.8%.
PANDEMIC The COVID-19 pandemic has killed at least 423,000 people worldwide since it first appeared in China in December, according to worldometers.info. A total of at least 7.5 million cases have been reported, with 3.8 million patients recovered. The US remains the worst hit country, with 116,000 deaths out of over 2 million cases, followed by the UK (41,000 deaths), Brazil (41,000 deaths), Italy (34,000), France (29,000) and Spain (27,000). The European Commission recommends the lifting of all travel restrictions within the EU and Schengen area as of June 15. Some EU member countries however, like Spain, decided to implement this measure at a later date. The Commission also considers a gradual opening of the EU external borders as of June 30, first of all to citizens from the Western Balkans (Albania, Bosnia and Herzegovina, Kosovo, North Macedonia, Montenegro and Serbia), where the epidemiological situation is comparable with or even better than the one in the EU.
FOOTBALL Romania's football championship, scheduled to be resumed tonight, was once again postponed, after the doctor for FC Botosani in League 1 tested positive for COVID 19. The national championship was suspended in March over the pandemic. The defending champions are CFR Cluj, followed by FCSB. On the other hand, further to Wednesday's drawing of lots, the Bucharest clubs Dinamo and FCSB will play one of the semi-finals of Romania's Cup, with the other semi-final pitting Sepsi OSK Sfântu Gheorghe against CSM Poli Iasi. The two semi-final legs will be played on June 24 and July 8, with the final scheduled on July 22.
(translated by: Ana-Maria Popescu)
www.rri.ro
Publicat: 2020-06-12 13:55:00
Vizualizari: 278
Tipareste