August 5, 2020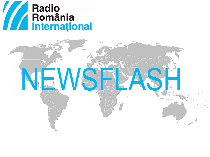 Romanian health minister says coronavirus infections may drop if people respect rules./ Authorities look at solutions for reopening of schools after summer break.
Coronavirus. Coronavirus infections hit 56,550 in Romania, with more than 1,300 daily cases reported today. Over 28,500 people have recovered and 2,521 have died. 464 people are in intensive care. The authorities have again called on the population to respect the prevention measures in place. The health minister Nelu Tataru says the number of cases may drop in the coming period if basic rules are respected, such as wearing a face mask. In the meantime, countries like Cyprus, Finland and Lithuania have imposed new restrictions on arrivals from Romania over the surge in the number of cases in this country. Italy, the UK, Ireland, Norway, Estonia and Latvia have ordered travellers from Romania to self-isolate for 14 days. Globally, infections topped 18.7 million, while death passes 740,000.
Schools. President Klaus Iohannis is today meeting prime minister Ludovic Orban and other cabinet members to discuss solutions for the start of the new school year in September. The president says school will not begin in normal conditions because the pandemic will not go away until then. In his opinion it would be complicated for classes to be held exclusively online, so the authorities are considering a mixed system. The president also says the measures that will be taken are meant to protect children's and teachers' health while providing quality education. An NGO called Save the Children recently warned that almost half of Romanian children had limited access to online education during lockdown, as they did not have internet connection, tablets or computers. The NGO, which has launched a campaign entitled "I Want to Go to School", has called on the central and local authorities to take concrete measures to address and prevent a similar situation in the new school year.
Explosion. The Romanian embassy in Beirut has not received any information to date about there being any Romanian citizens among the victims of the two big explosions that took place on Tuesday in the Lebanese capital. The foreign minister in Bucharest says the building housing the Romanian embassy suffered minor damages and that the staff is safe. President Klaus Iohannis posted a Twitter message expressing solidarity with the Lebanese people after a terrible explosion killed more than 100 people, injured thousands and caused immense material damage. Messages of condolences and offers of help have been pouring in from all over the world. High-ranking officials from the Security Service in Lebanon said the blast was caused by the detonation of some 2,700 tonnes of ammonium nitrate stored for six years at a port warehouse in unsafe conditions. The blast has destroyed the port area almost completely, and the entire city is in chaos. Prime minister Hassan Diab has promised that those responsible for the tragedy would be held accountable.
Tennis. The Romanian tennis player Simona Halep, no. 2 in the world, who last played in an official match on the 22nd February, will compete at the US Open scheduled between the 31st of August and the 13th of September in New York. Earlier, Halep withdrew from Palermo, which is under way this week, the first tournament to be held since the start of the coronavirus outbreak. The only Romanian players still in competition in Palermo are in action today in the women's doubles. Raluca Olaru and her doubles partner Dayana Yastremska of Ukraine, who are seeded second, are facing the Dutch-Slovenian pair Arantxa Rus and Tamara Zidansek in the opening round. Another Romanian player, Laura Paar, together with Germany's Julia Wachaczyk are playing against the first seed pair Georgina Garcia Perez and Sara Sorribes Tormo of Spain. (CM)
www.rri.ro
Publicat: 2020-08-05 13:55:00
Vizualizari: 290
Tipareste