The early days of photography in Romania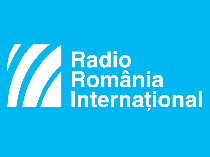 19th century Romanian photographer Stelian Petrescu
Western foreigners who travelled to Romania and settled here brought the art and craft of photography with them. In the mid-19th century, photography became popular rather quickly. After the 1850s, actually, the Romanian photography market boomed, with photo studios cropping up in every major city, and with a clientele eager to benefit from the new services. Foreign photographers made history in Romania. Their legacy is an important documentary source about how the cities and the people looked like, at that time. Carol Popp of Szathmary, Franz Mandy, Franz Duschek, Adolphe A. Chevallier are some of the noted foreign photographers of the 19th century. However, the Romanians Ioan Spirescu and Iosif Berman are also among the pioneers of Romanian photography.
One of the most prolific Romanian photographers was Stelian Petrescu. He left a great number of photo films and photographs. Petrescu was born in Giurgiu, in 1874, into a well-to-do family and died in Bucharest, on July 23rd, 1947. For his secondary education, Petrescu took a math and sciences track, being attracted by science in primary school. Then he graduated from the Faculty of Chemistry and Physics Sciences in Bucharest. Petrescu was appointed teacher with the Gheorghe Șincai high-school. In a couple of years' time he went to Germany to get a second degree, in Geodesy. Stelian Petrescu returned to Romania in 1901. He resumed his teaching activity and had a stint with the Higher Vocational School in Iasi. In 1909 Petrescu was employed as an engineer with the Romanian Railway Company and kept his job until he retired, in 1930. Stelian Petrescu never renounced his teaching profession. Concurrently, he taught sciences in Bucharest.
One of the greatest events in the early 20th century was the Jubilee Exhibition staged in 1906 in Bucharest. The exhibition was meant to pay tribute to Carol I of Hohenzollern-Sigmaringen's four decades of reign, which began in 1866. The exhibition was mounted according to a French pattern. It benefitted from the attention of all domestic institutions, also enjoying international presence.
The exhibition was also an opportunity for photographers to make themselves visible. Attending were renowned names of that time, such as those of Alexandru Antoniu, Franz Mandy or Adolf Klingsberg, the owner of the famous "Julietta" photo studio in Bucharest. Less well-known names also participated, such as Marko Klein, the owner of a photo studio in Braila. Petrescu also participated and even scooped the 1st prize and the gold medal, Based with the National Library of Romania, the historian Adriana Dumitran documented Stelian Petrescu's passion for photography, as well as his presence at the Jubilee Exhibition in 1906.
Adriana Dumitran:
"His first presence in a major international exhibition was in 1906, at the Romanian General Expo, where he represented the School Department. His participation was noted by the media. He showed photographs with military themes, Romanian landscapes, portraits, animals. He had quite a large number of works on display, although we don't know precisely how many." Stelian Petrescu rose to fame, his talent was in high demand and he started looking for more areas in which he could use his knowledge.
Adriana Dumitran again:
"He started working with the Committee on Historical Monuments. In 1908, when the Committee launched a Bulletin, he had his works published there at least until World War I, in several issues until 1912. He worked a lot with architect Nicolae Ghica-Budești and illustrated a number of books, including, in 1909, an album on the religious artefacts at the Probota monastery, and that same year another one on items from the Neamț and Secu monasteries. One of his most interesting contributions was photographing the paintings of Nicolae Grigorescu for a monograph by Alexandru Vlahuță devoted to this great painter, in 1910."
Stelian Petrescu remained a scientist nonetheless, and this was evident in his newfound passion for photography.
Adriana Dumitran:
"His interest in the railways converged with photography. In 1913 he published a visual guide of the Romanian Railways. At that time, România had 3,500 km of railways crossing the entire country. He travelled that distance, took photos, illustrated this guide with them, and for each railway hub he presented the cultural, historical and other landmarks. The guide features over 350 photographs."
He also continued to photograph major public events. On 16th October 1922, he took snapshots of King Ferdinand, Queen Marie and senior politicians at Bucharest's Arch of Triumph.
After his retirement in 1930, he published his photos in technical magazines. He switched to a modernist style, with photos of railway construction hall interiors, engine components, bearings and other pieces used in the railway industry. He photographed the Malaxa Plant and published an album with the products made there. He was regarded as a "niche" photographer, and his work remains to this day of exceptional value for the history of industry in Romania. (EN, A.M.P)
www.rri.ro
Publicat: 2022-09-18 14:00:00
Vizualizari: 412
Tipareste