Final sentence in big corruption scandal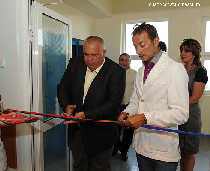 The High Court of Cassation and Justice in Romania has issued a final verdict in a case that has lasted more than 10 years
Radu Mazare, the former Social-Democrat mayor of Constanta, Romania's biggest Black Sea port, has received a final 9-year prison sentence from the High Court of Cassation and Justice for illegal return of land in Constanta and the nearby resort of Mamaia, in the beach and seafront areas.
Begun more than a decade ago, the inquiry has revealed the web of corruption that controlled a complex mechanism of illegal restitution and awarding of city land that caused the state losses of 114 million euros. Almost 40 persons were indicted, including city hall staff, notaries, intermediaries, heirs and assignees buying accession rights.
Other high-profile names involved include the former Social-Democrat president of the County Council Nicusor Constantinescu and the former financiers of Dinamo football club Cristian Borcea and Dragos Savulescu. They were charged with aggravated abuse of office against public interest to obtain patrimonial benefits, aggravated forgery and association to commit criminal offences.
They're all going to prison with the exception of Radu Mazare who fled the country and now lives in Madagascar, the most exotic of the destinations chosen by former dignitaries, politicians and heads of institutions found guilty of acts of corruption. Borcea will return to prison after a short period of freedom. He was released on parole last year after serving part of the sentence he got in another infamous case involving illegal football transfers.
This was the first important sentence handed down by the High Court of Cassation and Justice since the blockage caused by an intervention of the Constitutional Court that deemed as non-legal the creation of 5-judge panels in the last two years. The High Court was therefore forced to suspend sentences for a number of famous individuals, such as the former minister Elena Udrea and the former chief of the organised crime and terrorism prosecutor's office, Alina Bica, both of whom are seeking political asylum in Costa Rica.
And they were not the only ones who benefited from the situation. A situation which, together with the uncertainty surrounding the position of head of the National Anticorruption Directorate, which is still vacant after the dismissal of Laura Codruta Kovesi, and the situation of the prosecutor general Augustin Lazar, against whom dismissal procedures have begun, as well as the controversial amendments to the judicial legislation made by the leftist government, have fuelled concerns, both at home and abroad, about the functioning of the judiciary.
In all her meetings as part of Romania's presidency of the Council of the European Union, Prime Minister Viorica Dancila has tried to allay these fears, giving assurances that the rule of law is respected. She also gave such assurances on Thursday during talks with the president of the European Council Donald Tusk. After the meeting, Tusk posted the following message on Twitter: "Maybe I'm old fashioned but I still believe that it's for judges, not politicians to decide who's guilty and who's innocent."
www.rri.ro
Publicat: 2019-02-08 13:46:00
Vizualizari: 568
Tipareste