September 30, 2019 UPDATE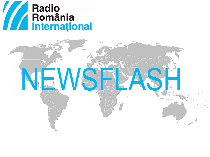 Click here for a roundup of domestic and international news
FUNERAL Monday was a day of national mourning in France in memory of the former president Jacques Chirac who died last Thursday at the age of 86. The funeral ceremonies were attended by President Emmanuel Macron and three predecessors, including Valéry Giscard d'Estaing, who is 93 years old. Leaders from around the world also attended the funeral where Romania was represented by its foreign minister Ramona Manescu. Jacques Chirac was at the forefront of the French political scene for 40 years, as mayor of Paris, MP, minister and prime minister. His remarkable career was overshadowed towards the end by a 2-year suspended sentence he received in 2011, when he had already left political life, for a case of fictitious hiring dating from his time as Paris mayor. One of the key moments the world will remember him for includes France's refusal in 2003 to take part in the US-led invasion of Iraq. Romanians will remember Jacques Chirac as a great supporter of their country's joining NATO and, later, the European Union.
CANDIDACY Romania's Prime Minister Viorica Dancila on Monday announced she would nominate another candidate for the position of European commissioner after the Legal Affairs Committee of the European Parliament last week had turned down Romania's candidate, Rovana Plumb, over a conflict of interest. Prime Minister Dancila was invited by Romanian president Klaus Iohannis to have talks on this issue on Wednesday. Last week Plumb was asked to clear some controversial aspects in her declaration of assets concerning a loan she had taken to fund an election campaign. On Monday Plumb said she had extinguished the 168 thousand euro loan over which there was suspicion of a conflict of interest.
TENNIS Romanian tennis player Simona Halep, the world's number six, on Monday lost to Ekaterina Alexandrova of Russia in the second round of the WTA tennis tournament in Beijing. We recall that Halep has qualified for the sixth time in a row for the WTA Finals due to take place in Shenzhen over October 27th and November 3rd. Also in the doubles on Monday Romanian Monica Niculescu and Vania King of the USA lost to Jelena Ostapenko of Latvia and Dayana Yastremska of Ukraine; Raluca Olaru also from Romania and Alison Riske of the USA conceded defeat to the all-American pair, Sofia Kenin / Bethanie Mattek-Sands.
(translated by bill)
www.rri.ro
Publicat: 2019-09-30 20:35:00
Vizualizari: 425
Tipareste