Project to support the economy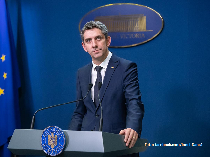 Romanian authorities are taking measures to counteract the economic crisis generated by the coronavirus pandemic.
Beyond the round-the-clock fight to save the lives of the gravely sick, another major concern in these difficult times at global level is to find solutions to keep the economy moving forward. Governments worldwide have taken pre-emptive measures to support the population facing financial difficulties, as well as various sectors of the economy, some of them already shaken by the pandemic. The head of the Prime Minister's Office, Ionel Danca, has announced new assistance packages. Therefore self-employed persons as well as family or individual businesses that have suspended their activity will benefit from a set allowance tantamount to the minimum wage, irrespective of contributions paid to the unemployment scheme. Ionel Danca also promised the Government would introduce new regulations for all types of enterprises and professional activities: large enterprises, cultural or sporting activities, NGOs affected by the state of emergency.
In turn, Finance Minister Florin Citu said a solution would be presented shortly to the clients of banks facing difficulties, adding that talks are already ongoing with the National Bank and the banking sector. The Social-Democratic Party, the Alliance of Liberals and Democrats and the Pro Romania Party have submitted a bill providing for tax benefits. Among other things, the bill proposes a postponement of social security contributions for salary incomes and for social-security payments for a period of three months, starting March. The measure can be requested by each economic operator individually. Employers, on the other hand, must safeguard all employment contracts for a minimum period of 9 months.
The Social-Democrats want the Government to suspend the refund of bank installments to the population, a measure already implemented in other European states. The Social-Democratic Party says the Government employs half-measures and incoherent policies, which is why they are considering the possibility of calling a no-confidence vote. The motion will not be targeted against the Government per se, but rather will contain a set of concrete economic measures. According to a previous Constitutional Court ruling, once voted, the provisions of any simple motion become compulsory and must be enacted by the Government. In turn, the Democratic Union of Ethnic Hungarians wants to immediately suspend fiscal obligations for enterprises that do not fire employees, while the Save Romania Union says the financial measures announced so far by the Government are important, but are not enough.
(Translated by V. Palcu)
www.rri.ro
Publicat: 2020-03-24 13:50:00
Vizualizari: 376
Tipareste