A bill that stirs public emotion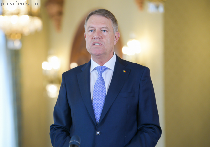 A bill regarding the autonomy of the so-called Szekler Land was passed automatically in the Chamber of Deputies, and was subsequently dismissed by Senate
Romania's Senate Wednesday dismissed, by a comfortable majority, a controversial bill regarding the autonomy of the Szekler Land, under which this region in Transylvania would have been turned into an autonomous legal entity.
The bill was initially passed automatically by the Chamber of Deputies, through a procedure roughly equivalent to what is known as pocket veto, in the form tabled by 2 deputies from the Democratic Union of Ethnic Hungarians.
The so-called Szekler Land is a region in the centre of the country mostly inhabited by ethnic Hungarians, and comprises the counties of Covasna, Harghita and part of Mureș County. The bill defined the borders of the territory that would have become the Szekler Land, which was supposed to have its own administrative organisation, its own institutions, using Hungarian as an official language and the official symbols of the Hungarian nation.
The pocket vetoing of the bill, which triggered tough political responses and emotion across society, is a legislative procedure in which, when the Chamber of Deputies is the first chamber that receives a bill and it fails to debate it within a set deadline, the bill is deemed approved and automatically forwarded to the Senate for the final vote.
President Klaus Iohannis accused the Social Democratic Party—the largest Opposition party in Romania—of having helped the Democratic Union of Ethnic Hungarians to pass the bill in the Chamber.
Klaus Iohannis: "Whereas we—me, the government, the other authorities—are fighting the pandemic and struggling to save the lives of Romanians, the Social Democratic Party is fighting in their secret offices in Parliament to give Transylvania to the Hungarians! Jó napot, Ciolacu. I wonder what the Budapest leader Viktor Orban promised you, in exchange for this deal?"
The Chamber speaker and interim leader of the Social Democrats, Marcel Ciolacu, dismissed the accusations:
Marcel Ciolacu: "Nobody has sold Transylvania, and nobody will! This has always been and will always be a part of Romania. I call on intelligence services to make a public statement and say whether or not they have ever sent President Iohannis any information concerning these accusations made against me and the Social Democratic Party, because electoral competition must not be brought down to such a level."
In a news release issued after the bill was rejected by Senate, the President of Romania warns that promoting such legislation is harmful for the Hungarian community, first and foremost, and generates artificial tensions within society.
A number of Senators emphasised the unconstitutional nature of the bill, and said it could not have been endorsed by the Constitutional Court in the first place.
The notable exception was the Democratic Union of Ethnic Hungarians, which says the demands of the Hungarian minority are "absolutely justified" and deplored the fact that Senate refused to discuss the matter.
In neighbouring Hungary, foreign minister Peter Szijjarto called on President Iohannis to "show more respect for the Hungarians." In response, the Romanian foreign ministry rated Budapest's claims as "provocative and inappropriate" and warned that the Hungarian official regrettably misinterpreted the statements made by the Romanian president
(translated by: Ana-Maria Popescu)
www.rri.ro
Publicat: 2020-04-30 13:50:00
Vizualizari: 647
Tipareste