July 28, 2020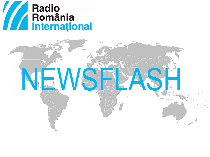 One week with more than 1,000 new COVID-19 cases per day in Romania
PARLIAMENT The speakers of the Senate and Chamber of Deputies, Robert Cazanciuc and Marcel Ciolacu, respectively, have sent a letter to PM Ludovic Orban asking him to present Parliament with a report on the measures considered by the Government in order to contain the spread of the novel coronavirus until the local elections due on September 27 and the start of the new school year on September 14. Government officials said it is still too early to discuss the postponement of the local elections. As for the new school year, the authorities are looking at several scenarios, including the rotation of students between face-to-face and online classes.
COVID-19 In Romania, the number of new COVID-19 cases has been steadily over 1,000 per day for a week. The total number of cases is over 47,000, with 1,151 new cases reported in the last 24 hours, some 26,000 patients recovered and a total death toll of 2,239. Out of around 5,500 Romanian nationals who have tested positive abroad, 123 died. Local lockdown has been introduced in the past few days in several localities in Romania, and authorities are considering additional measures to contain the disease. Meanwhile, a growing number of countries are introducing restrictions for Romanian citizens. The Republic of Moldova, Cyprus, Finland and Lithuania have closed their borders to Romanian tourists. Travellers arriving in Greece from Romania are required to produce a negative Covid-19 test conducted no more than 72 hours prior. The measure is in place until August 4. Other countries, including Italy, the UK, Ireland, Norway, Estonia and Latvia have introduced 14-day isolation requirements for travellers from Romania, the Netherlands recommends self-isolation, while Hungary, Belgium and France recommend testing.
PANDEMIC In spite of national and global efforts, the novel coronavirus continues to spread at unprecedented rates around the world. Many states are closing their borders to citizens from high-risk areas, or are introducing quarantine and testing requirements, but a coordinated strategy is yet to be implemented. While recognising the difficulty of a global strategy, the World Health Organisation says nonetheless that travel restrictions will not be enough to contain the spread of the virus. The WHO director general says the coronavirus pandemic is by far the most severe global health emergency ever experienced. According to worldometers.info, over 16.5 million cases have been confirmed worldwide, and the death toll exceeds 650,000. The worst hit is the USA, which has reported so far over 4.4 million cases and some 150,000 deaths. Europe remains the most affected continent by number of deaths (over 200,000, of which 45,000 in the UK, 35,000 in Italy, 30,000 in France and 28,000 in Spain). Meanwhile, European tourism continues to suffer, with the absence of tourists triggering chain reactions that impact restaurants, cultural sites, retail and the leisure industry.
UNIONS Romania's PM Ludovic Orban and health minister Nelu Tătaru have today met with representatives of Sanitas and Solidaritatea Sanitară trade union federations, to discuss the problems facing healthcare staff during the pandemic. Unionists want better working conditions, shorter working hours and longer paid leaves, especially in intensive care wards, which experience staff shortages. The PM explained that some of the problems can be solved by posting healthcare staff from other hospitals, and said one of the issues discussed with the unions was that of bonuses to be paid to certain categories of healthcare personnel.
CHILDREN The finance minister Florin Cîțu announced an increase of child benefits by around 15%, with a further increase scheduled as of January 1. Florin Cîțu emphasised that the increases will be operated without financial assistance from institutions like the IMF. In other news, budget execution figures 6 months into the year may be released today. One month ago the finance minister said Romania's budget deficit this year would reach 6.7% of GDP, with a negative 2.2% economic growth rate at year end.
(translated by: Ana-Maria Popescu)
www.rri.ro
Publicat: 2020-07-28 13:55:00
Vizualizari: 592
Tipareste