November 7, 2020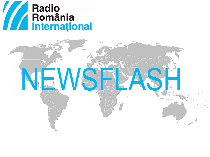 Some of the main stories in Romania today.
Romania elections. The election campaign for the parliamentary elections of 6th December is under way in Romania. Just like in the case of the local elections, held at the end of September, the authorities have restricted the number of people who can take part in campaign events and have imposed strict hygiene rules under which these can take place. Over 39,000 Romanian citizens living abroad have registered to vote by mail in these upcoming elections. Most such applications came from the Romanian communities in the UK, Germany, Italy, Spain and France. Voting stations abroad will be open over the course of two days, 5th and 6th December.
Coronavirus Romania. The Romanian healthcare system can cope with 10,000 new coronavirus cases a day depending on how many of them are serious cases, said the health minister Nelu Tătaru. He gave assurances that he would continue to increase the number of intensive care beds for Covid patients and emphasised that the idea of doctors screening patients in serious condition is out of the question. Romania hit 10,000 new daily cases on Friday and 9937 new cases were reported on Saturday. 1,048 people are receiving intensive care treatment. The death toll reached 7,933, with 130 new deaths in the last 24 hours. Some of the patients in serious condition may be transferred for treatment abroad if hospitals in Romania become overcrowded, said president Klaus Iohannis. He said that in two weeks' time he hoped the country would see the result of the new restrictions coming into force on Monday. Wearing face masks will become mandatory in all open and enclosed public spaces around the country, regardless of the infection rate. All schools move to online teaching, but crèches and after-school facilities remain open. Night-time travel will be banned between 11 pm and 5 am unless for justified reasons. Also beginning on Monday, shops cannot stay open later than 9 pm and enclosed markets will close.
Coronavirus world. The Covid-19 pandemic is growing, with the biggest number of new cases being reported in the US, with over 127,000 new daily infections. Europe remains, however, the worst hit region in the world, with 12 million cases since the start of the outbreak and almost 300,000 deaths, according to France Presse news agency based on data provided by the European states. The situation is also becoming more and more serious in hospitals, which are struggling to cope with the exponential rise in new patients. This is the case in Italy, which saw a record number of new daily infections, almost 40,000, and where hospitals are now only able to treat patients in serious and very serious condition. A lockdown has been declared in Greece beginning on Saturday. For the next three weeks, people will only be allowed to leave their homes to go to work and a few other reasons. The UK still has the highest number of victims, with more than 48,000 deaths and over 1,100,000 cases.
www.rri.ro
Publicat: 2020-11-07 13:55:00
Vizualizari: 280
Tipareste