Legal establishment projects targeting minors and families in Romania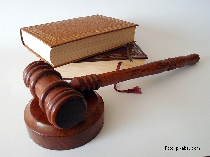 The Tribunal for Minors and Family
The Brasov-based Tribunal for Minors and Family was established in 2004. It was Romania's s first such judicial establishment. It was aimed as a pilot-project and was meant to stand as a model for identical projects that were supposed to be carried all over the country until 2007, at least in Romania's major cities. It is just that, in 2022, the Tribunal for Minors and family in Brasov is still a singular court, specializing in dealing with civil and criminal cases where minors are involved.
All along, there have been voices pleading for the dismantling of the Brasov-based court, on the grounds that its activity is untenable. Financial reasons for its dismantling have been mentioned, among other things, whereby the scope of the court was way too narrow as compared to the human and material resources required for its functioning. In a recent public discussion, hosted by PressHub.ro, the current president of the Tribunal, judge Gabriela Chihaia, brought up her own reasons against the dismantling of the aforementioned tribunal.
First off, on the premises at the Brasov-based Tribunal for Minors and Family a special room was set up for the hearing of children. Through the care of an association titled Women Get Involved, through sponsorship and donations, the hearing of minors was made possible, for various cases they are involved in, in a much friendlier environment, with relaxing, lively-colored interior design and furniture. Children can experience traumas whose aftermath can be long-lasting in their lives, so an environment where they can feel relaxed is of utmost importance, when the hearing procedure is ongoing in court.
Judge Gabriela Chihaia:
ʺIn an environment that is different from the court room, which is austere, arid and where a certain set of procedures needs to be followed, with people having to stand up the moment the court enters the hall or when the petitioner and the respondent are appealed, with the culprit who can be deprived of freedom and kept in custody or can be be subject to house arrest or placed under judicial control or can be even free, being present in the court room, with the culprit's family or friends who, in certain cases, can even be in the court room, or if the session we have is public or when, more often than not, we have a minor individual as an injured party and then the court session is closed to the public, being held outside the court room, in the halls of the tribunal or in the courtyard, it goes without saying that the minor individual having to face those people even at a mere visual level has but one more trauma to experience, in addition to the trauma which exists by default, once they are involved in a court case. So those special rooms enabled them to find it a great deal easier to speak before the court. We had minors who first played and who, even though they were more stressed out and more tense in the beginning, they relaxed afterwards and said their statement much easier than they would done that in a proper court room, that's for sure. "
There is a second reason why, in Romania, more tribunals for minors and family should be set up: the number of cases involving minors is growing. In the specialized court in Brasov, they are being dealt with and ruled upon fairly rapidly, as compared to the general tribunal.
The President of the Brasov-based Tribunal, judge Gabriela Chihaia once again.
"I think the number of such cases has been growing, at once being slightly on the wane, as compared, at least, to the Tribunal for Minors and Family. I began by job with this court beginning January 1st, 2019, and I can say that I noticed that the number of files where minor injured parties are involved, victims of sexual crimes, most often, has been growing. We're not speaking about an exponential increase, though, yet we have such files all the time. With such a specialization, we can better get ourselves organized on such files. For example, for minor trafficking, a file dispatched to us as a first instance court or the file of a murder perpetrated by a minor or attempted murder, perpetrated by a minor or targeting a minor, we are very quick to deal with them, but our readiness in solving them has to do with the criminal procedure standards and practices because, concurrently, we need to comply with the deadlines stipulated by the legislation, we need to abide by the parties' right to defend themselves, we need to enable all parties involved to make use of such rights in a proper manner. And yet, apart from deadlines, we fare very well as regards the deadline for solving the files proper. "
At long last, given the specificity of the Tribunal for Minors and Family, its employees have become specialists in the matter of minors, in civil, but also in criminal cases.
Gabriela Chihaia:
ʺA regular tribunal solves minors and family files together with the other files pertaining to a civil or a criminal matter. And yet, ruling in several matters, it is obvious the judges cannot specialize themselves in each of the aforementioned matters, given that each and every one of them claims a specificity of its own. That is why, taking into account that, throughout the years, emphasis has been laid on judges' specialization, such a specialized court can only be a good point for the organizing abilities of the courts in our country, and implicitly, for the society we work for. "
The project of establishing, in Romania, of tribunals specializing in children and family-related issues has been nipped in the bud. However, such a project has never been abandoned altogether, because of the need for the minors' rights to be observed, also according to the international legislation and recommendations. For many people, the existence of one such single court is an error. (EN)
www.rri.ro
Publicat: 2022-09-21 14:00:00
Vizualizari: 536
Tipareste