26 February, 2017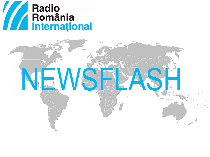 The Romanian authorities to check for double standards in respect of the food products marketed in eastern and western Europe, says agriculture minister Petre Daea.
Food standards. The Romanian authorities will from now on also check for double standards in respect of the food products marketed in eastern and western Europe, says agriculture minister Petre Daea. The decision comes as the governments of a number of eastern European countries have complained that some food producers have been using cheaper ingredients for the products sold on central and eastern European markets, without lowering the price. European legislation does not ban this practice, and some producers say the difference in the content of the products is a result of local flavours. The leaders of the countries in the Visegrad Group, namely the Czech Republic, Hungary, Poland and Slovakia, will meet in Bratislava next week to request the European Union to take measures against food producers that sell poorer quality food in the Union's poorer member states.
Hungary visit. Romania's foreign minister Teodor Melescanu travels to Budapest on Monday for talks with his Hungarian counterpart Peter Szijjarto and prime minister Viktor Orban. Talks will focus on ways to expand political and diplomatic dialogue and boost economic cooperation. The protection of ethnic minority rights will also be tackled. Teodor Melescanu is to meet representatives of the Romanian ethnic community in Hungary and discuss their efforts to maintain their ethnic, cultural, religious and linguistic identity and how the Romanian state can help. Melescanu will also become the first Romanian minister to address the annual meeting of the Hungarian diplomats.
Drills. 20 military from the Romanian Land Forces are taking part in the Dynamic Front II military exercise under way in Germany until the 10th of March. Some 1,400 military from the Czech Republic, France, Germany, Italy, Britain, Romania, the US and Turkey are taking part in this exercise. In another move, Romanian and US military will train together next week at the Mihail Kogalniceanu air base in south-eastern Romania as part of Operation Atlantic Resolve for the consolidation of NATO's eastern flank. Drills involving assault helicopters will be held on Tuesday. The 10th Brigade of the US land forces is the first big unit deployed to Eastern Europe as part of Operation Atlantic Resolve.
Car attack. A 73 year old man died after being injured when a car ran into a group of pedestrians at a market in the German city of Heidelberg. Two other persons were injured, while the driver of the vehicle was shot by the police. Little information has been made public about the man, but there is no evidence at the moment that this was a terrorist attack. Germany has been on alert since a terrorist attack in December, when a truck rammed into the crowds at a Christmas fair in Berlin, killing 12 people.
www.rri.ro
Publicat: 2017-02-26 13:57:00
Vizualizari: 555
Tipareste